40 Years After Taste of Utopia Course
40 Year Anniversary
December 1983 - December 2023
Course Location: Not Yet Announced
Please sign the petition and notice of interest to TM Organization leadership
Write your Raja. Lobby to Make Fairfield Utopia again!
Disclaimer: This is a TM fan page, not an official TM Organization page
NEED of the TIME: Due to the China Virus* the Golden Domes had to close for safety and social distancing, dropping attendance at group program, throwing the USA into unprecedented incoherence: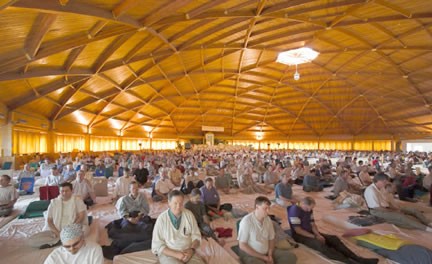 threat of nuclear war, men competing in women's sports and beauty pageants, open borders to welfare dependent foreigners, reducing cultural integrity, "defund the Police", record high crime and murder rates, rioting, looting, cash free bail for repeat criminals, record fentanyl smuggling and deaths, cutting off energy independence, stolen elections, FBI influencing Twitter, trumped up charges and weaponization of law enforcement against conservatives, etc.
* China is not the only country to blame. Gain of Function research at Wuhan Lab was funded with the help of USA's Dr. Fauci.
SOLUTION: Large groups of Sidhas regenerating America's brain wave coherence and common sense, hopefully from Fairfield, Iowa. Why?
* Due to Bidenflation, including wasteful spending causing wars, people need an inexpensive place to stay on the Course..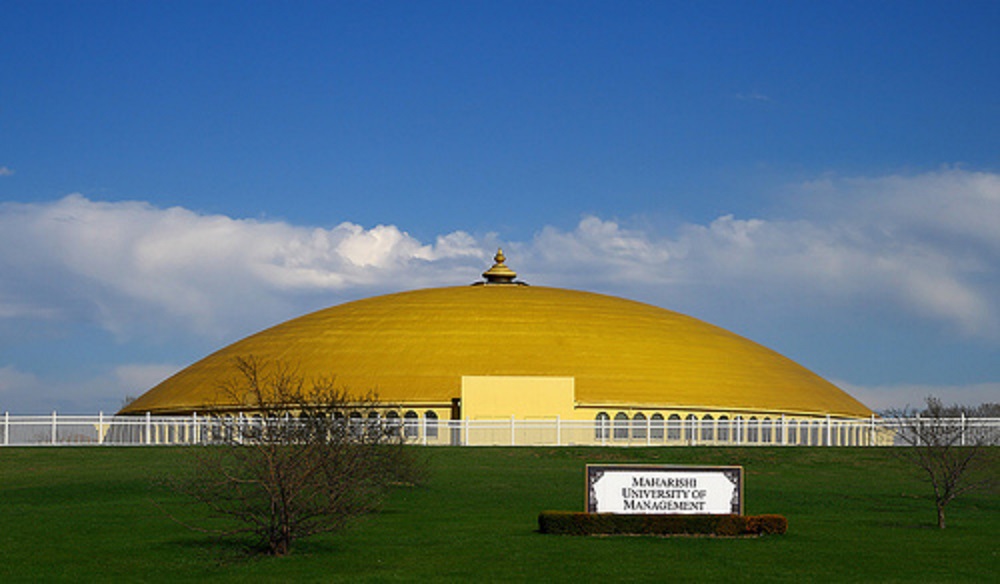 * Travel is expensive, due to record high oil prices, making everything else more expensive
* Fairfield already has many residents, who can simply walk or drive to the Golden Domes
* Fairfield residents can offer free or low cost accommodations for visiting Course Participants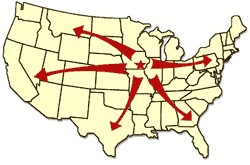 * Fairfield is the Brain Brahmasthan or "Brainmasthan" - the center of the American brains and mind (more important than the center of American soil), near the population center of the USA, for maximum benefit from the brain wave coherence generated.
* Many Sidhas have sacrificed living in a city or near beaches to create a Sidha Breeding Ground in Fairfield.
* It is only appropriate for the 40th anniversary of the Taste of Utopia Course to be in the same place as the 1983 Course.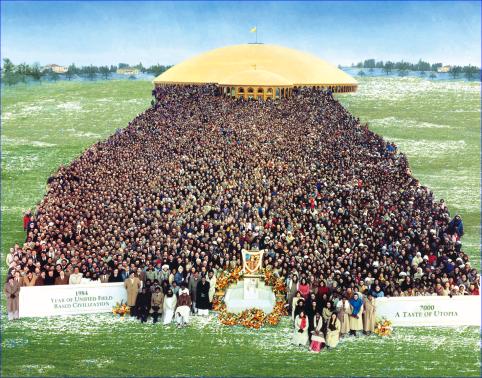 * Only Fairfield has 2 large Golden Domes, and 2 Field Houses to accommodate large groups of Sidhas.
* The Course will be a much needed boon to the Fairfield economy
* Fairfield has many Tourist Attractions
* Fairfield is centrally located in the USA and easy to fly to, with BRL, CID, DSM, and MOL - FairfieldTravelTips.com

* Maharishi School can offer an Open House and inspire more students to attend MSAE. Enrollment has sadly dwindled from 52 graduates in 2002.
* Maharishi International University needs more students interested in Highest First, not just an H1 Visa first.
* Sidhas have dedicated their lives to living in Fairfield, and deserve to have the benefit of big local assemblies. To hold the course elsewhere is insulting their dedication, and leave a bad after Taste. Fairfield Sidhas have jobs and children which make travel elsewhere difficult.
* Paul Faerso has already written and sung a great song in 1983 which can help promote attendance in 2023: Sweet Taste Of Utopia
* Due to Global Warming, Decembers in Fairfield have been mostly above freezing, even getting into the 60 degrees range. So the weather is likely to be quite comfortable for course participants. Usually it is above 32 degrees (freezing temperature).

https://www.wunderground.com/history/monthly/us/ia/burlington/KBRL/date/2022-12

https://www.wunderground.com/history/monthly/us/ia/burlington/KBRL/date/2021-12

https://www.wunderground.com/history/monthly/us/ia/burlington/KBRL/date/2020-12

https://www.wunderground.com/history/monthly/us/ia/burlington/KBRL/date/2019-12

https://www.wunderground.com/history/monthly/us/ia/burlington/KBRL/date/2018-12


Fairfield Iowa - Light bulb for America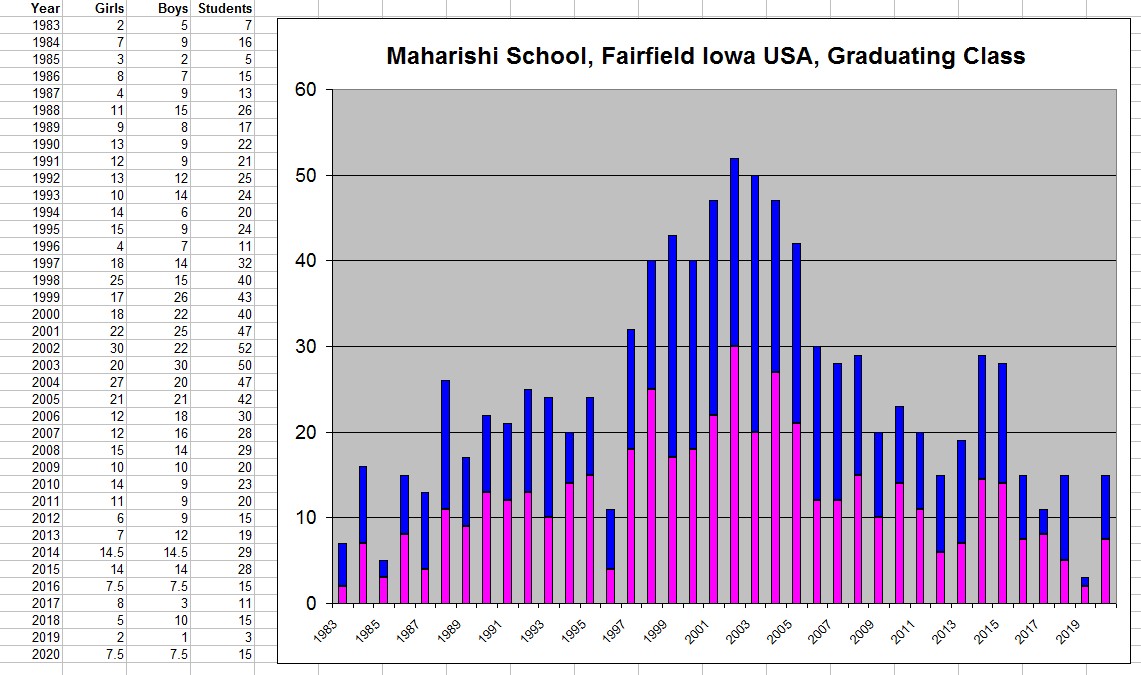 Maharishi School enrollment grew, then dwindled since 1983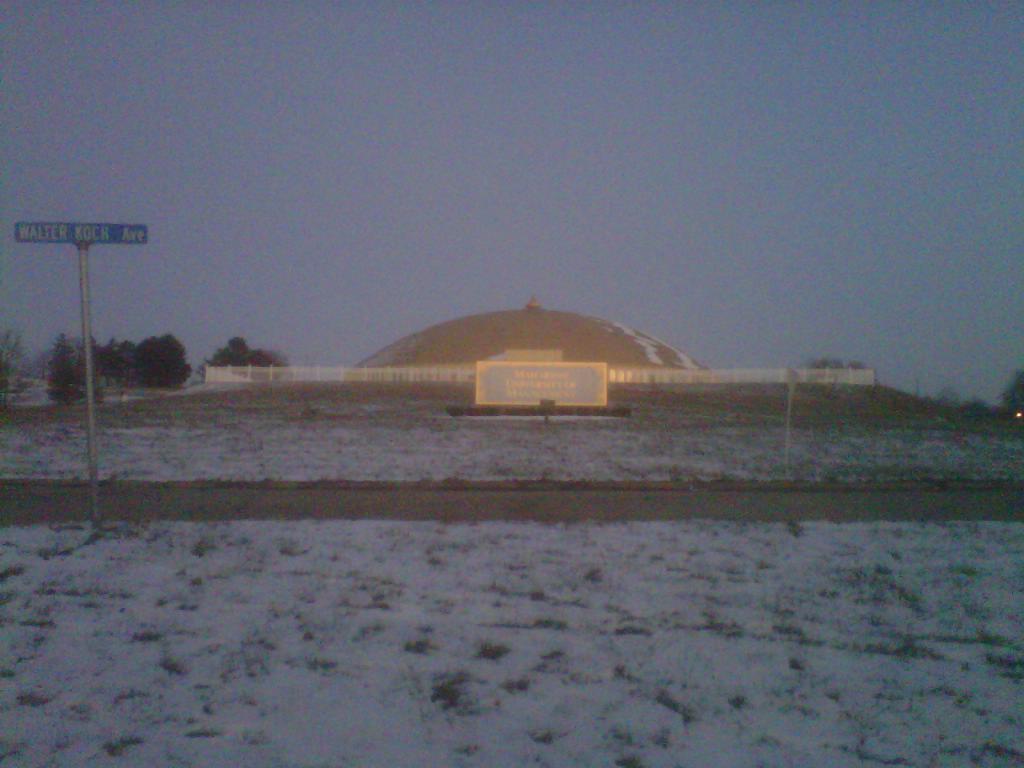 Fairfield is not so bad in the winter - a little snow
Paul Fauerso's song
Sweet Taste Of Utopia (mp3)


Visit the Maharishi International University campus and the Golden Domes

Make Fairfield Great Again
Disclaimer: This is a TM fan page, not an official TM Organization page